Selected Works

What stories do the spaces in between spaces bring about? A lot of my work looks into using exploratory art to create insights in response to participation methods. Whether investigating the process of regeneration in the built environment; the notion of investment and memory loss, time poverty within the creative industry, AI facial recognition and the policing of black bodies or how spatial design can play a more active role in community archives. I'm interested in cultural and social duality and my response to this within a black postmodernist media and afro-surrealist perspective.


Staying Power And Other Dreams, 2018
'Staying Power and Other Dreams' was a live sound archive event that re-purposed audio interviews from Black British photographers featured in the 2015 V&A and Black Cultural Archives 'Staying Power' exhibition. The installation added a very personal commentary on the subject of black visual art and memories. I used archival material such as recorded interviews and photographs from the exhibition, together with my own video footage, personal voice notes and record collection to expand untold stories from the Staying Power photographers and add new narratives to the archive; similar to how mixtapes add new meaning to individual songs in relation to how they are laid in context to one another. The long term goal for this was to produce an open call and extend the archive to present day creatives.
Laarin Aaye [between space], 2021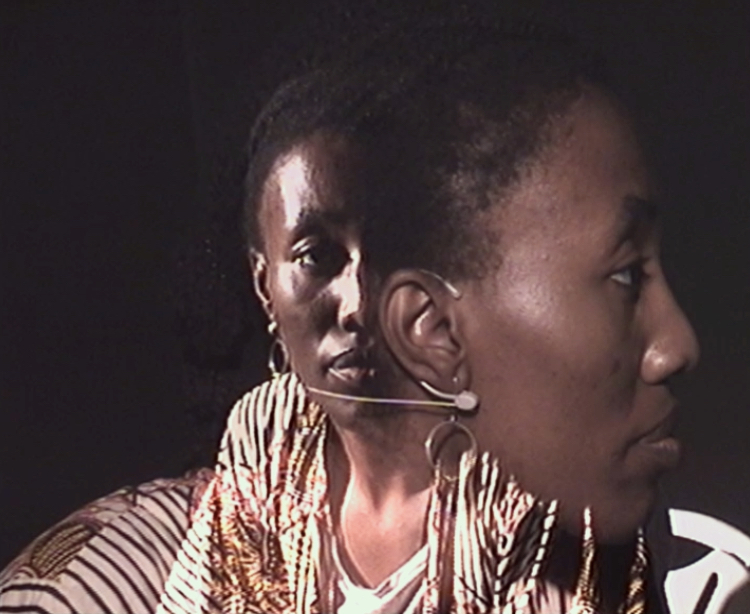 Laarin Aaye [Between Space] is an audio visual play that I wrote and directed, featuring multidisciplinary artist Chisara Agor. 'Laarin Aaye' tells the story of a Nigerian night shift worker from Peckham coming to terms with the price of migration, colonial history and cultural duality for herself and also her British born daughter. Incorporating the use of video installation and channel mixing, my goal was to highlight the physical but also emotional space created during the piece with live video composing. It's been performed in 2021 as part of a two day theatre festival with Dropped Tea and Theatre Peckham as well as in London Design Festival 2022 at the Livesey Exchange.
Free Form Frequency @ V&A, 2018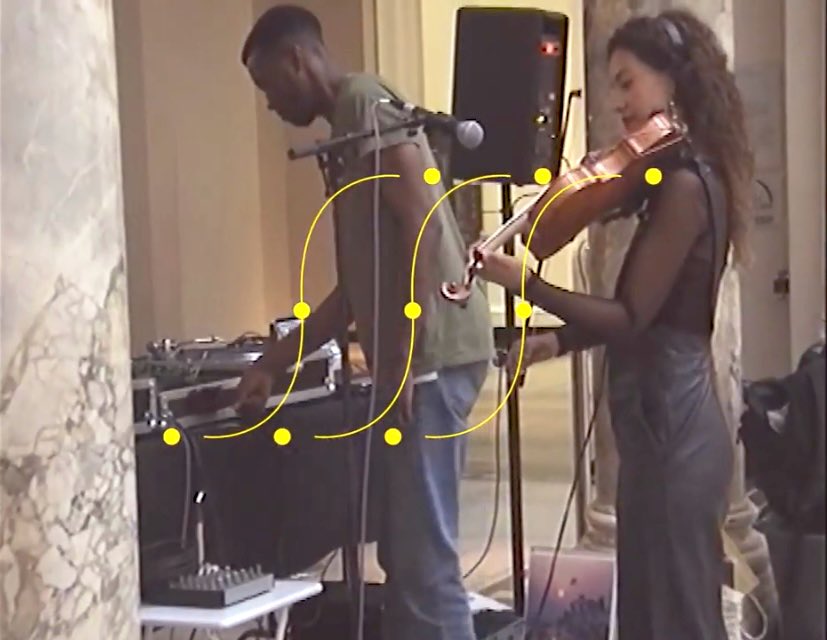 Free Form Frequency @ V&A was an experimental sound and architecture initiative that took place in the main entrance of the V&A every first three Friday evenings of the month. Ran as a consortium of creative practitioners with myself as creative director we invited DJs, emerging musicians, visual artists, designers and producers to respond to their surroundings and explore how architecture shapes our perception of sound and engagement. By facilitating an ongoing collaboration between the museum and the wider cultural community, the goal was to investigate how sound inspires broader creativity and builds community.

The foyer became both canvas and instrument as our guests probed the relationship between sound, space and design using elements such as photography, film, projection mapping and augmented reality. The aim was to also help broaden access to the V&A's collection by repurposing the V&A archive. We believed there was a gap in the programme for this kind of event – an interdisciplinary play area where anything could happen. The programme was designed to sit within the wider strategy of the V&A's Residency programme, helping to boost audience engagement with practitioners both internally and externally. It was hoped to also be an informal element of the Learning department's strategy – one that is perhaps more accessible and flexible than existing activities.
Design Museum, Designer in Residence; Cynthia V. Lusilu, 2021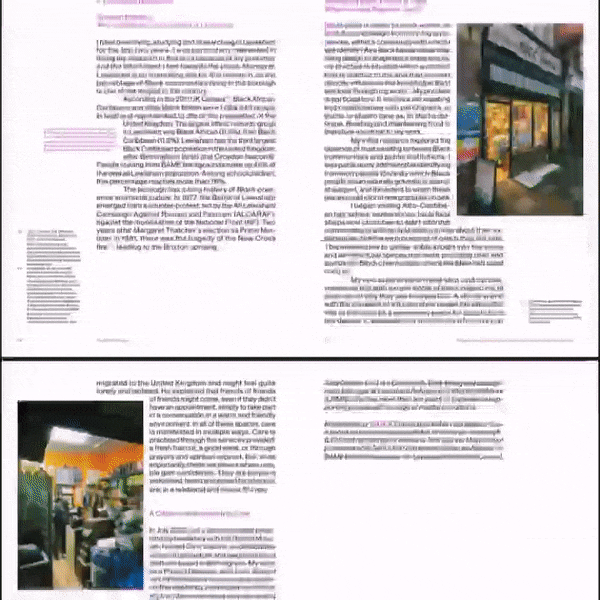 Collaboration and photo essay commission with designer in residence Cynthia V. Lusilu. Centred on an ongoing research project around mental wellbeing and black diaspora communities within the borough of Lewisham, a series of creative imagery was produced for the 2020/21 Designer in Residence publication. Working alongside Cynthia this called on many problem-solving skills as well as logistics in planning so as to accommodate and uphold social distancing guidelines and health and safety procedures. I used long exposure in all the shots as well as layering to ensure that no faces if present could be identified.
Black Orpheus, Comuzi Lab, MYOM, 2021
Black Orpheus was my response to a brief set by Comuzi Lab while partaking on the Make Your Own Masters program. Black Orpheus is a digital media and mass surveillance AR project that attempts to disrupt discriminative and flawed facial recognition technologies that affect black people (Trident , Gang Matrix, COMPAS) by repurposing underused Public Access black cultural media and art archives for personal use and metadata location mapping. After recent concerns over facial recognition technology and it's policing of black people in 2020, as well as recent reports from the UK data watchdog declaring that the Metropolitan Police gang matrix operation, dating from 2011 breached several data protection laws, I sort to explore the dangers of facial surveillance technology in a predominant white industry, as well as asking the question "Do black people need to create new digital universes?"


Sensing the City, UCL (Performance Lab), 2022
An experimental collaborative project with the University College London (Performance Lab), The Bartlett Development Planning Unit, Pempeople and The Ubele Initiative. Screened as part of the London Design Festival and Southwark South Design District, this video was the result of a series of on-line open-call participatory workshops with young people from Peckham and Brixton, centred on the theme of regeneration and housing within South London. Lead and facilitated in parts by poet and performance artist Kat François and myself, we experimented with poetry, spoken word, digital storytelling and creative mobile media/filmmaking in an attempt to explore new ways of amplifying voices and challenging current participatory design methods.
Did We Leave The Lights On, 2018



What is the price of creativity? And can everyone afford it? Shot entirely on a mini DV camcorder and using candid voice notes as commentary, Southwark-born artist and director Daniel Oduntan ponders the issue of practice and sustainability for low-income artists in a post-Brexit world. In the film, Oduntan explores the link between social housing and creativity among the diaspora in Southwark. The role these communal spaces play in the arts and how the arts can be a path to healing and progress for residents. Will the falling numbers of affordable homes bring an end to this creativity? If so, what will take its place?We hear from several Southwark residents, many of whom are from working class backgrounds and live in council housing. There's photographer and illustrator Harry Alemu, product designer and creative technologist Alex Fefegha, artist/songwriter Joy Crookes, Tate curator Peju Oshin, Pempeople founder Nicholas Okwulu, sociology grad Saffon and IT teacher and social advisor Moses Alemu. Layered with an original soundtrack of unfinished demos and sketched ideas from Daniel, 'Did We Leave the Lights On?' is a snapshot of Southwark now and a prologue to Oduntan's forthcoming photography project, Soul Complex 2010—2012. – Amar Patel


23 Mag | London Comucation College, 2022
Wysing Arts Centre 2023 Residency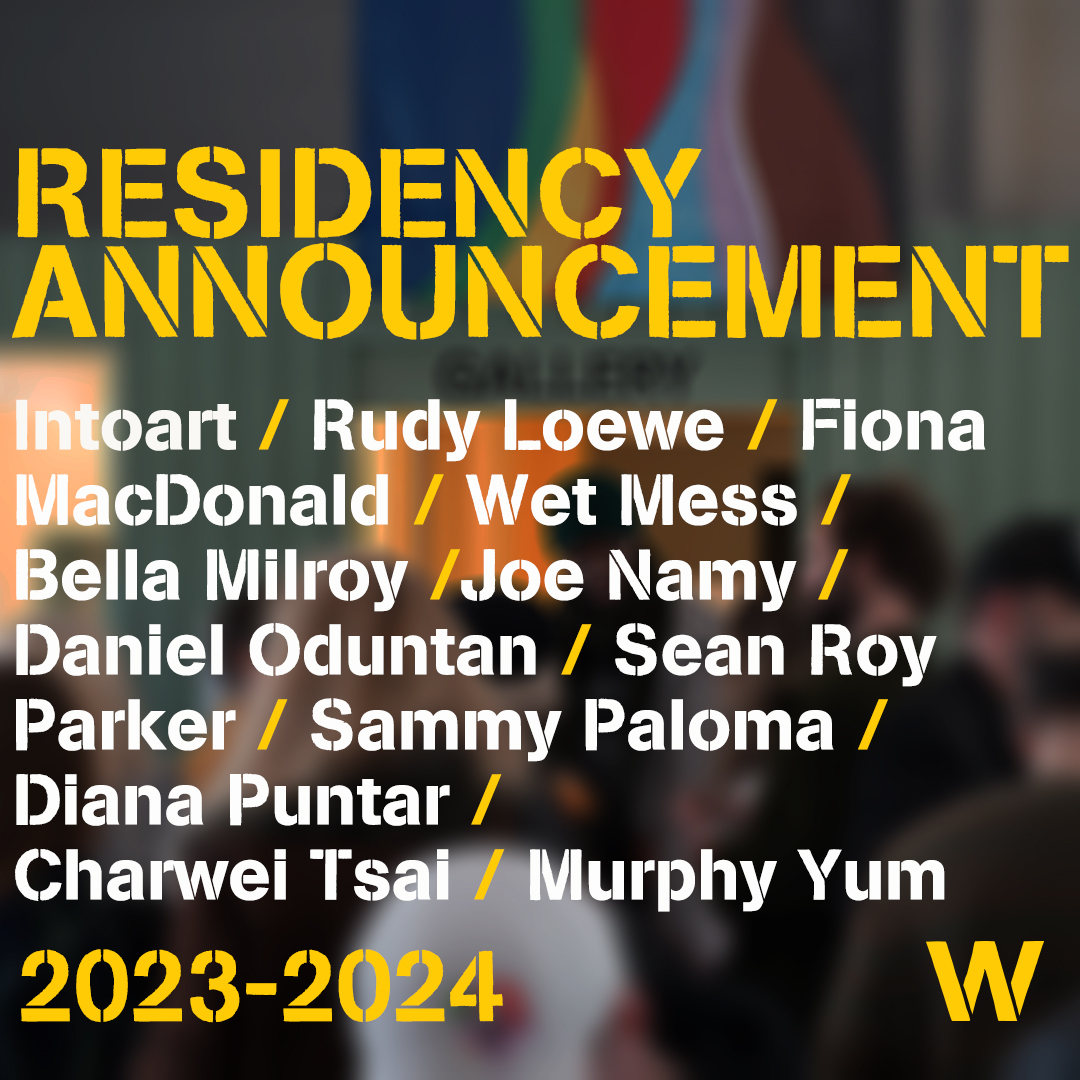 Daniel Oduntan, Wysing Arts Centre 2023 Residency
Letter of Recommendation: Developing your Creative Practice Grant, Daniel Oduntan
Selected Talks / Panels / Workshops

London College of Fashion:

Time Poverty and Work Status Workshop

Four Cornerse WIP presentation, 2022

Place/Change Making: Peckham Platform, 2022

A Cultural symposium: New Currency, 2022

Africa in Motion: Elder's Corner Q&A with Dir Siji Awoyinka 2021

London College of Fashion: Research Symposium 2021

Spatial Imagination: Black Artistry and Space 2021

British Council: Creative Hustle 2020

Royal Museums Greenwich Youth Collective 2020


Selected Exhibitions / Screenings /

London Design Festival, Laarin Aaye [between space], 2022


London Design Festival, Soul Complex Unfinished AR Tour, 2022

180 Studio, Reference Point, Future Talks Residency, 2022

Black Bussniess Incubator, Somerset House, 2022

We Are Parable / Channel 4, Momentum Residency, 2022

Make Your Own Masters, Somerset House 2021

London Design Festival, Sensing the City Screening, 2021

V&A Friday Late, No Place Like Home Screening, 2019

Tate Exchange, Southwark Untold Screening, 2019

Abuja Art Week Screening, Nigeria 2019

Here East, 64 Bits co-curation, 2017

Otchere, Icons of Wu co-curation, 2016

Mica/Saatchi Gallery, My Place on the Isle, 2012


Daniel Oduntan He/Him
Interdisciplinary Media Arts
Explorative Participation Design
info@danieloduntan.com
+44 07852542236 London, UK
Portfolio available upon request.
All images by Daniel Oduntan. All rights reserved © 2023.